The Smartest Way to Move!
Moving Company in Orleans - Smart Movers Orleans
Move With Smart Movers
Smart Movers Orleans – is a vastly proficient moving company, performing an extensive series of moving services. During the work we were able to form a qualified team, increase valuable experience, and escalate the number of our consistent customers.
Smart Movers Orleans are constantly intensifying our services and improving their excellence. We provide local moving for apartments, condos, houses, offices, etc. within the Orleans, and establish long distance moving across Canada. Working with us, the customer receives an extensive consultation, individual scheduling and organization of professional moving, and full insurance of moved property.
Professional Movers in Orleans
Movers experiences regular training courses and accumulates new techniques to conduct.  Managers – are professionals with years of involvement that can simply and professionally organize the relocation of any size move and any distance move. Our Best Orleans movers – are professionals with admirable training who meet the terms of all the required rules of caution. Our drivers have accumulated immense experience to ensure accurate and prompt delivery of the goods to the new address. Streamlined staff collaboration allows us to solve problems of any difficulty while maintaining a professional manner.
High Quality Equipment and Materials.
We are constantly improving the technical equipment and use the most modern packing materials. In addition, we are regularly expanding our fleet of specialized trucks. This allows us to move residential or office at the uppermost professional level. The quality of our services has allowed us not only to survive the ever-increasing competition, but also to continue to develop rapidly. For us, the important is the long-term and fruitful relationship with our customers, thus becoming our main priority. We appreciate their confidence and always constructive approach to co-operate with our moving crew in order to ensure the job moves as smoothly as imaginable. Smart Movers Orleans takes entire responsibility and provides all necessary guarantees.
Customers Feedback 
Smart Movers Orleans knows of many positive reviews from their friends, acquaintances or business partners, and this is the best commercial for us. We work for you, take your advice and ensure you are pleased with the job well done. Our goal is to maintain a strong, valuable relationship with each of our clients and hope for first time users to become frequent clients.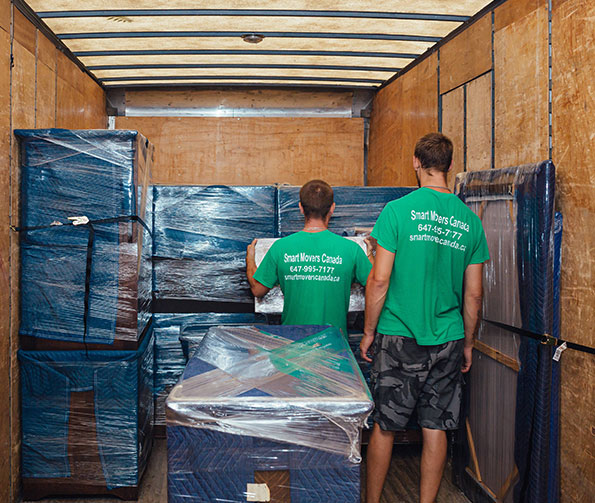 Call for Moving Service in Orleans