Your Professional moving company in Kanata
Moving Company in Kanata - Smart Movers Kanata
Our Kanata movers help people move everywhere in the city and across Ontario and Canada. Including Ottawa, Nepean, Ottawa, Gatineau, and everywhere in between. Our goal is to make your move pleasant and exceed your expectations. We want the process to be efficient and as easy as possible when you're moving in the Kanata area.
Kanata – is a major suburb of the Canadian capital of Ottawa, Ontario.

It is about 22 km (14 mi) west of the city's downtown core.
As of 2016, Kanata had a population of 98,938 (137,118 in the population Centre) and is growing.
Before it was amalgamated into Ottawa in 2001, it was one of the fastest-growing cities in Canada and the fastest-growing community in Eastern Ontario.
Located just to the west of the National Capital Commission Greenbelt, it is one of the largest of several communities that surround central Ottawa.
Our team of Kanata movers is able to handle any kind of move:
commercial moves or residential moves – it could be an entire headquarters or one piece of furniture. We are flexible and will work according to schedule to make sure we meet your needs. All of our Kanata movers are professionals with full training, licenses and insurance.
Planning your move with Smart Movers Kanata
Since we want to make sure your move is worry free, Here are are few tips to help you prepare in advance. A step-by-step planning and organization of professional moving will make your relocation day easier.
1 Month Before Moving
Take a whole walk through of your house and make a decision on what to throw away, donate or sell at a garage/yard sale
Start making plans to use all the food items you have that cannot be taken with you.
Begin cleaning out the basement, attic and all closets in the house.
When you're ready to start packing, make a plan for each room.
You can avoid a big headache later if you don't mix items from different rooms in the same box. Use a wardrobe box for your closet, and a suitcase for clothing in your dresser. You should also consider;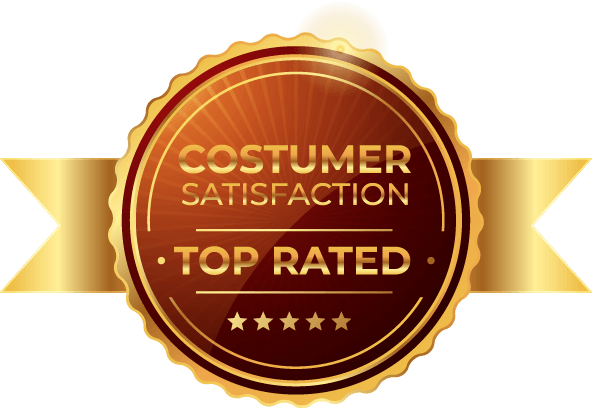 Packing and Moving With Kanata Movers

Use only High quality packing materials. 
Using packing tape instead of duct tape
Packing important documents separately….health records, passports, insurance, etc.
Clearly labelling all boxes on the top
Packing electronics in there original box…computers, stereos, televisions, etc.
Making a checklist of items that you will need right after the move and you should pack this last
2 Weeks Before Moving
Change your address with the post office, bank, credit cards, and any subscriptions you have.
Notify your insurance company of your location for health, fire, auto, life.
Notify the gas, light, water, telephone, cable and internet companies for cancellation or transfer of service.
Ask your family physician and dentist for referrals; refill prescriptions, health records, etc.
On Moving Day
Have enough cash or credit to cover the cost of the moving service and expenses.
Carry jewelry and valuable documents yourself.
If you have pets, make appropriate space to avoid an unhappy animal
Let a close neighbor, friend or relative know the route you plan to take and your schedule of stops. Keep him or her in the loop during your move.
Make a final check of every room, closet, cupboard and storage area.
Leave old keys for the new tenant with the real estate agent.
Following these tips will help make your move an easy and smart move.
We have over 25 years of experience with moving and storage in Kanata and surrounding areas. Maybe you have seen our trucks in your neighborhood. In order to make sure your move is smooth even after our trucks are are gone:
Make sure the telephone, gas, electricity, water and internet and tv cable work
Check the stove, hot water heater and furnace.
Check the mailbox or ask the post office for any mail they may be holding for you.
Have your address changed on your drivers license.
There are no Kanata moving jobs that are too big or too small.
We are here to help you move into your new home, condo or apartment with the utmost care. You can call our Kanata movers to look after all your moving needs and rest assured knowing that we take pride in our terrific service with every move we make.
Call for Moving Service in Kanata
Driving Direction for Smart Movers Kanata
SMART MOVERS KANATA is located at 41 Foulis Crescent, Kanata, ON K2L 4H2, Canada. From NeXT Restaurant, Head southwest toward West Ridge Drive for 456 ft, Than Turn left onto West Ridge Drive for 289ft, Than Turn right onto Hazeldean Road/Ottawa 36 and Continue for 3.3 miles Until You Reach Young Road, Than Turn left onto Young Road and Continue for 0.1 miles Untile You Reach Foulis Crescent Than Turn left onto Foulis Crescent and Continue for 112ft and You will Reach SMART MOVERS KANATA. It appears on the Right Side. 
SMART MOVERS KANATA
Address: 41 Foulis Crescent, Kanata, ON K2L 4H2, Canada
We are open Monday – Saturday: 9 am to 9 pm
Call us at  +1 613-963-1535